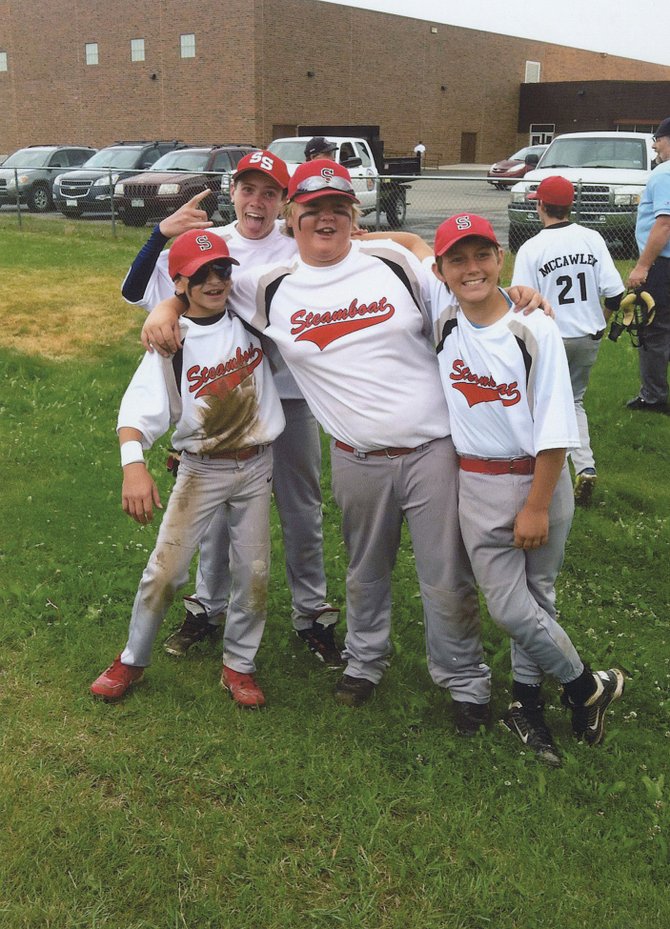 Nicholas Pagliaro, far right, was all smiles after winning at the Little League district tournament in Granby last summer. With Nicholas in the photo are, from left, teammates Colton Pasternak, John Zalesky and Tucker Limberg.
Stories this photo appears in:
Room 118 fell silent Monday when Steamboat Springs High School football coach Dave Berry showed the small portrait of a smiling Nicholas Pagliaro to a group of the boy's grieving classmates.
The school district has put in place its crisis response team. Principal Kevin Taulman says grief counseling has been made available for students and staff.