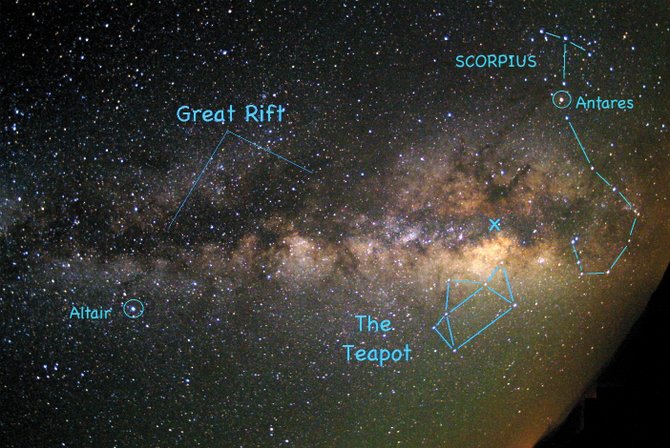 Follow the hazy band of the summer Milky Way toward the south to find the Teapot asterism of Sagittarius the Archer during the early evening this month. Sagittarius is located in a region rich in star clusters and colorful nebulae and is a delight to view with binoculars.
Stories this photo appears in:

Legend has it that a pot of gold awaits you at the end of the rainbow, if you are lucky enough to find it. No luck at all is required, however, to find the pot of tea at the end of the Milky Way.