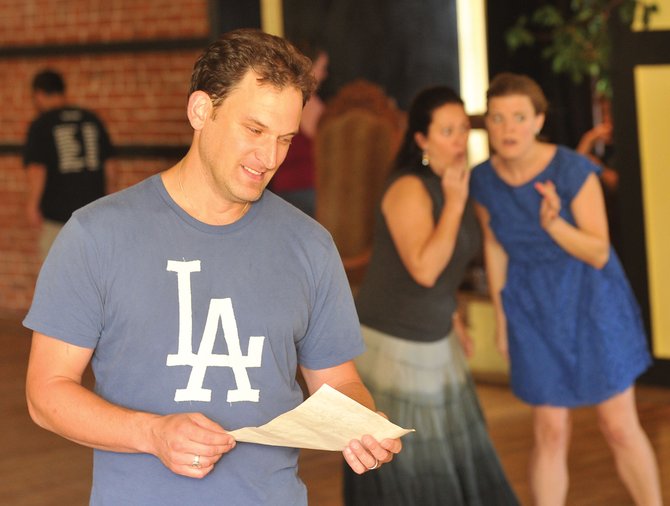 Morgan Smith rehearses a scene along with Keri Rusthoi and Tamara Ryan at the Depot Art Center for an upcoming performance. The Emerald City Opera promotes professional opera in Northwest Colorado and is currently hosting the Opera Artist Institute.
Stories this photo appears in:

Ten years ago, Rusthoi said she had zero idea where the Emerald City Opera would be 10 years down the road Steamboat Springs, or that it would be successful at all.