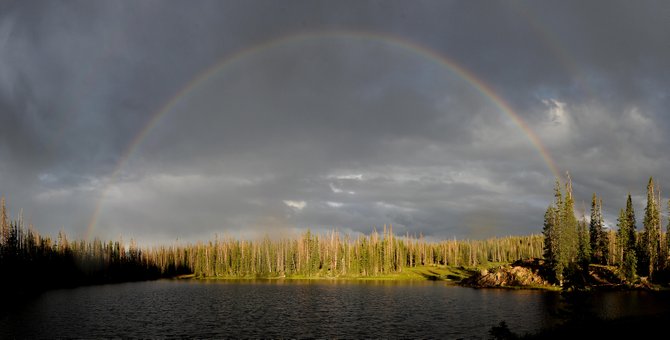 A rainbow stretches over Summit Lake on Buffalo Pass above Steamboat Springs. A short hike on top of the pass can take explorers of all fitness levels to a series of jaw-dropping mountain lakes.
Stories this photo appears in:
Summit Lake is the prize that awaits at the top of a bumpy eight-mile drive. It left me in awe Wednesday when a rainbow — there's a good crop of them this year — formed overhead as I was hiking back toward my car.