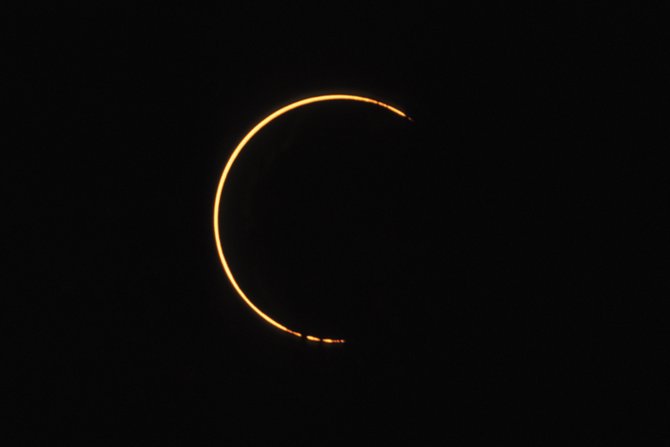 Imagine seeing something like this in the sky (using a safe solar filter, of course) on May 20. That's when the moon will slip between the Earth and the sun and create an annular, or ring, eclipse across the American southwest. From Northwest Colorado, the event will be off center, perhaps resembling this image of the sun taken during the annular solar eclipse of May 30, 1984, from Gainesville, Ga.
Stories this photo appears in:

Not since May 10, 1994, has a central eclipse of the sun been seen from the 48 contiguous United States. It has been a long eclipse drought, but come May 20, folks living in the southwestern U.S. will have a ringside seat for an annular eclipse of the sun.