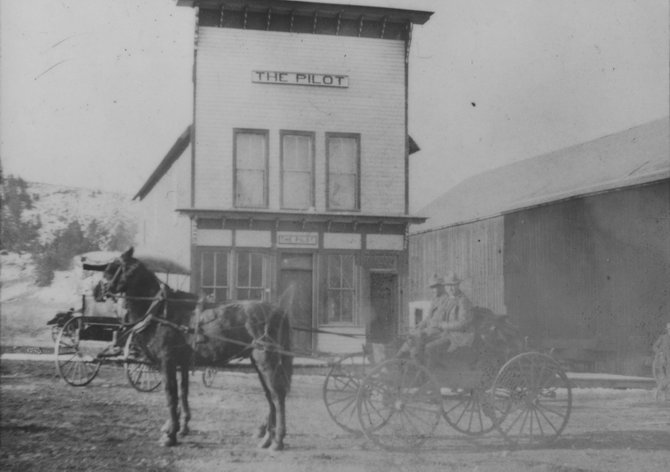 The Pilot newspaper building in downtown Steamboat Springs, circa 1895. The building burned to the ground in 1909.
Stories this photo appears in:

I made an assignment for myself last week: get away from my computer and visit a gaggle of local businesses. It was good to enjoy the brisk spring air, and at the same time I was reminded of how beautiful our city's historic shopping district is.