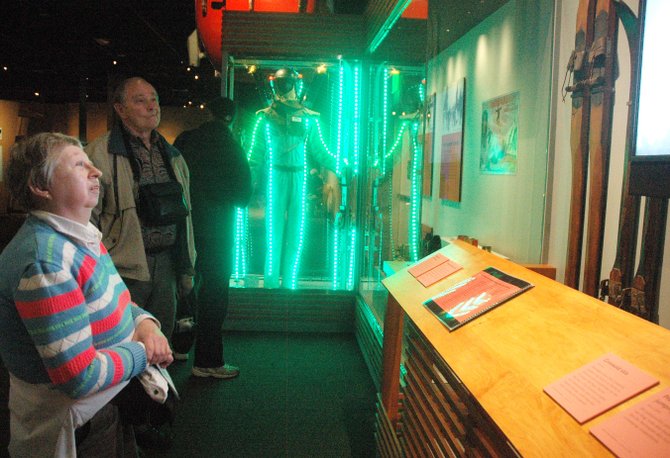 Denver resident Connie North takes in the "Jumping for Joy" exhibit Saturday in the History Colorado Center on its opening day. The exhibit features memorabilia from Steamboat skiing history such as a gondola car and the Lighted Man costume.
Stories this photo appears in:

When History Colorado's new museum finally became a reality as the $110 million building was erected in downtown Denver, Historian Bill Convery wanted Steamboat's story to be a part of it.