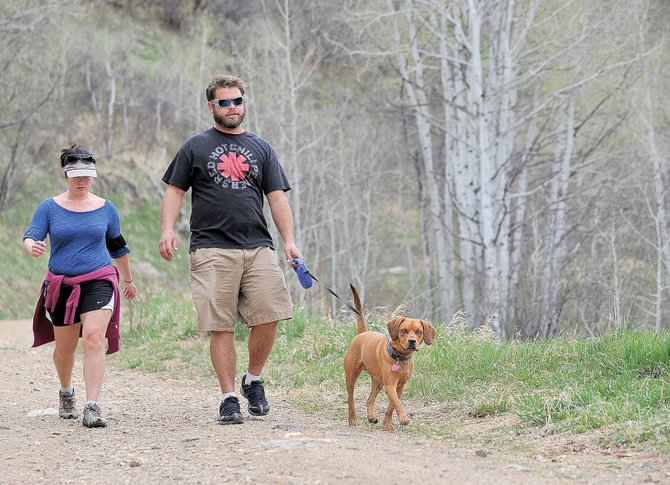 Kyle Love, right, and Maria Palmer walk Brewster along the Spring Creek Trail on Thursday afternoon. Love and Palmer say they always pick up after Brewster, but that can't be said of all dog owners. That's why organizers of April Stools Day are hoping that a large number of volunteers will come out in force Saturday to help clean up local parks and trails across Steamboat Springs.
Stories this photo appears in:

Paige Lorimer cannot guarantee that Saturday's April Stools Day event will be fun. Still, she's hoping volunteers will show up ready to comb over Steamboat's parks with pooper scoopers.