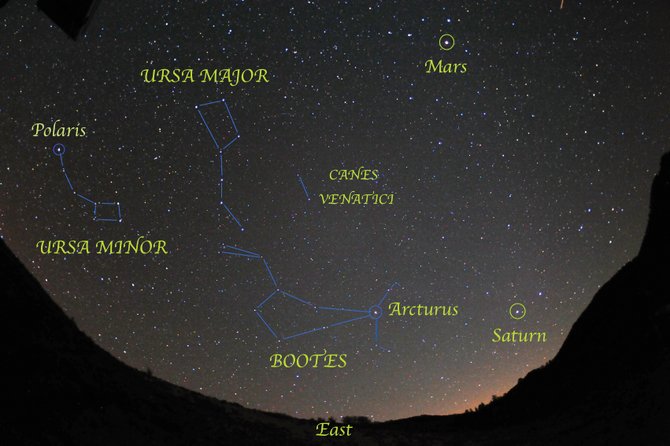 Just follow the arc of the Big Dipper's handle to locate Arcturus, the brightest star in Bootes. It's then easy to pick out the kite-shaped outline of the Bear Watcher. Look east at about 9 p.m. during mid-April.
Stories this photo appears in:

There are 88 constellations in our sky, and only one of them begins with the letter B: Bootes the Herdsman, and it could be the most ancient of our constellations.