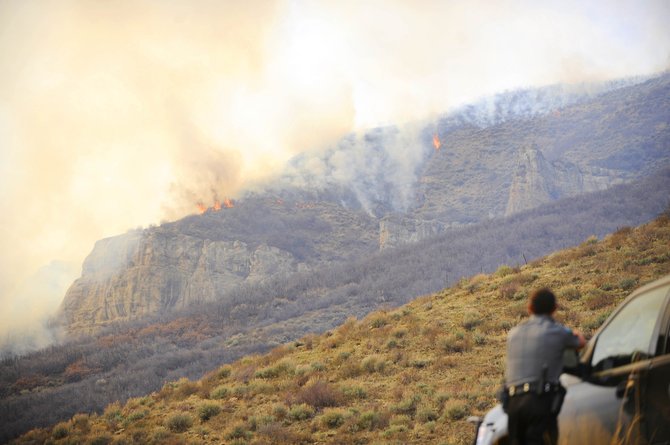 Routt County Sheriff's Office Sgt. Doug Scherar watches Tuesday as a wildfire spreads at a ranch along Routt County Road 31 in the southern part of the county. Sheriff Garrett Wiggins estimated the fire had burned 200 acres and was not under control as of Tuesday evening.
Stories this photo appears in:

Weather prompts red flag warning for western Colorado
Area fire officials said Wednesday morning that they were nearing full containment of the Middle Creek Ranch wildfire. A red flag warning is in effect today, meaning high temperatures and sustained winds could lead to increased fire activity.