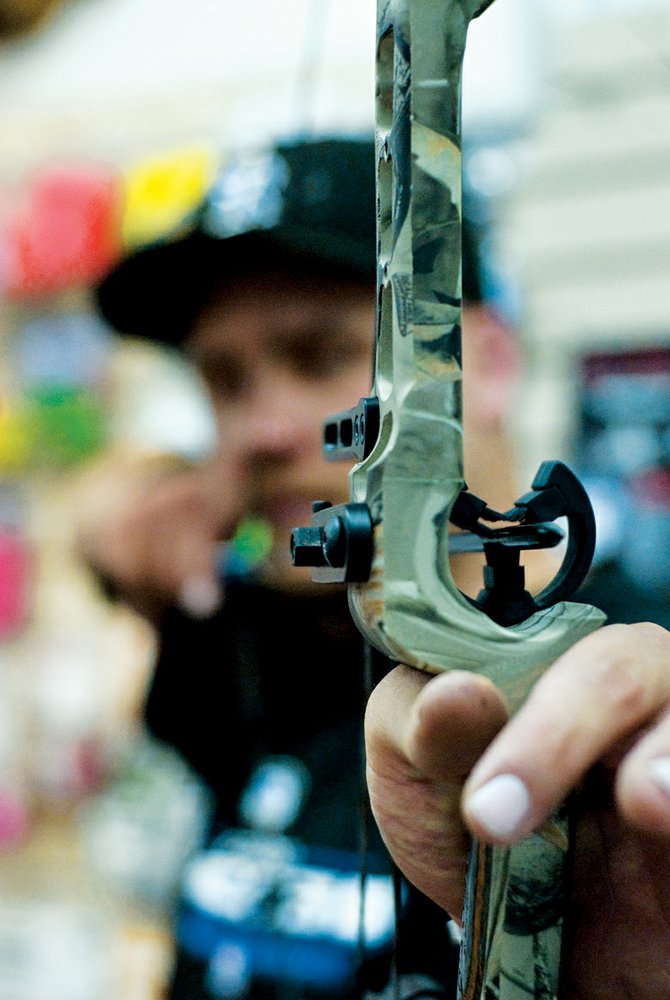 The bow is a popular weapon among Colorado's hunters. Ben Rice, manager at Rocky Mountain Bow Strings in Meeker, said expandable broadheads are the best arrow for mule deer while a cut-on-contact broadhead is better for elk.
Stories this photo appears in:

Improved rangefinders, rifles, arrows all help today's hunters
While people have been hunting big game for centuries, advances in equipment keep making it easier. Foremost on the list, says Rifle's Kevin Rider, owner of Timberline Sporting Goods, are rangefinders, which help hunters discover exactly how far away a target is and the path their bullet or arrow will take.
August 28, 2011 8:41 p.m.