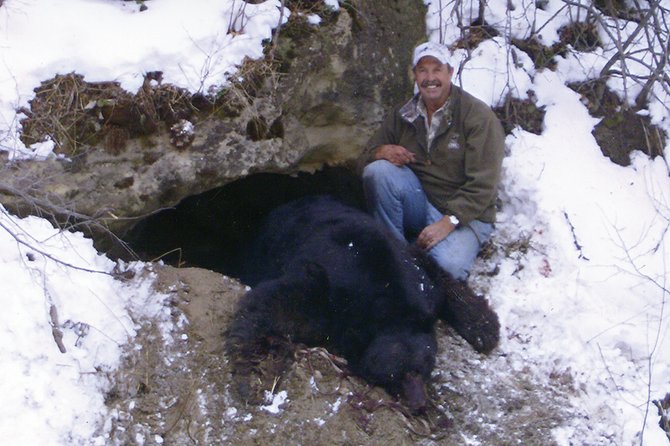 Kendall poses with his trophy black bear Nov. 20, 2010, in the Wilson Creek area of Moffat County. The Colorado Division of Parks and Wildlife determined Kendall did nothing wrong, but revised the rules to ban the hunting of bears within dens.
Stories this photo appears in:

Craig resident's trophy bear kill erupts into statewide controversy
It was a shot that reverberated around the state and beyond. In November 2010, Craig resident Richard Kendall crawled to the mouth of a dark cave with a .45-70 caliber lever-action rifle. Inside lurked a 703-pound male black bear. Adrenaline pumping, Kendall glimpsed into the cave with a flashlight and briefly made eye contact with the animal.