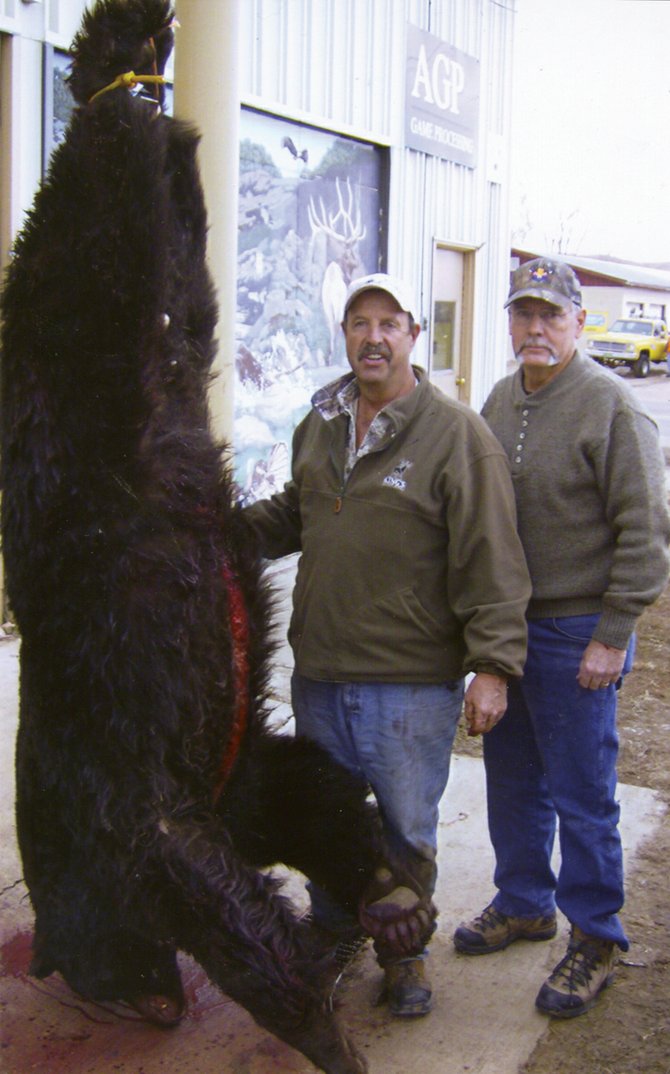 Craig resident Richard Kendall, left, stands with the 703-pound black bear he killed Nov. 20, 2010, by crawling into the mouth of a cave. The hunt has become a source of statewide controversy.
Stories this photo appears in:

Craig resident's trophy bear kill erupts into statewide controversy
It was a shot that reverberated around the state and beyond. In November 2010, Craig resident Richard Kendall crawled to the mouth of a dark cave with a .45-70 caliber lever-action rifle. Inside lurked a 703-pound male black bear. Adrenaline pumping, Kendall glimpsed into the cave with a flashlight and briefly made eye contact with the animal.