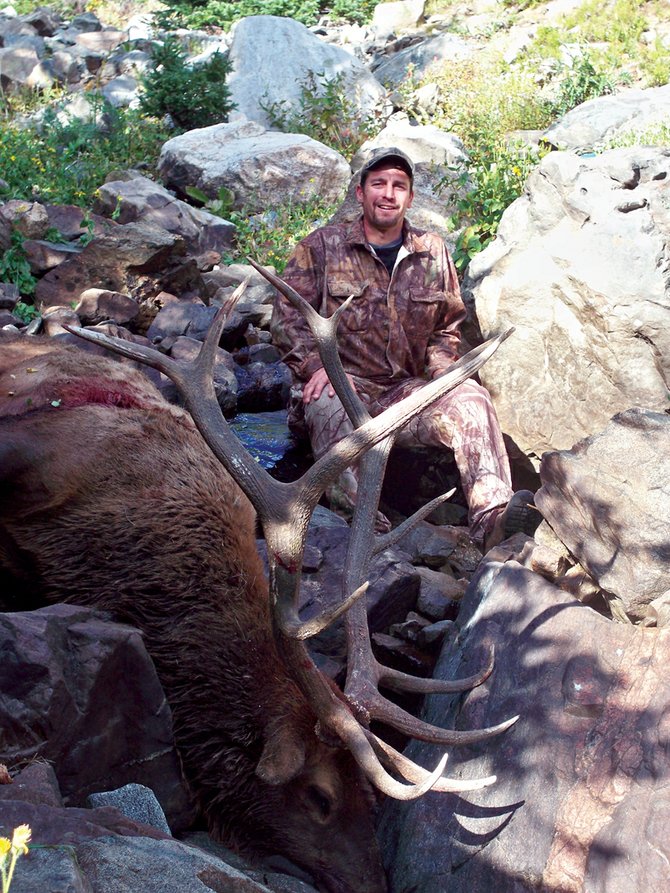 Olympic downhiller Craig Thrasher with the fruits of his favorite hunt.
Stories this photo appears in:

Olympic downhiller relishes his favorite hunt in Routt County
A member of the U.S. Ski team from 1987 to 2006, including making the Olympic downhill team in 1994, Steamboat-raised Craig Thrasher likes sighting big game as much as he does skiing. "I started hunting the first year I was old enough to hunt grouse, with a single shot .22," he says. "And we normally got our birds." He started bow hunting in the late '80s with fellow ski team member Lonny Vanatta, and claims he was the 70th person in Colorado to kill eight big game species with a bow.