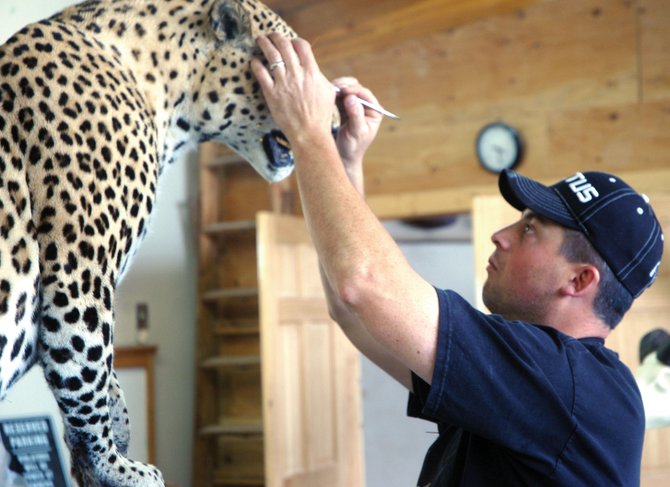 Leland Reinier, owner of Big Cat Taxidermy, works on a customer's leopard in May 2010. Reinier worked with taxidermist Scott Moore to create the piece, "Can't Kill the King," which won first place for collective artist at the Colorado State Taxidermy Competition earlier in June in Salida.
Stories this photo appears in:

NW Colo. home to numerous talented taxidermists
You're in good hands if you're looking to preserve your animal in Craig. The town's taxidermists are in a league of their own, head and shoulders above those found elsewhere in the field. Want proof? In early June, two local taxidermists accomplished something that would have been unthinkable 20 years ago. Scott Moore and Leland Reinier submitted a collaborative piece to a taxidermy competition and won.
August 28, 2011 10:09 p.m.