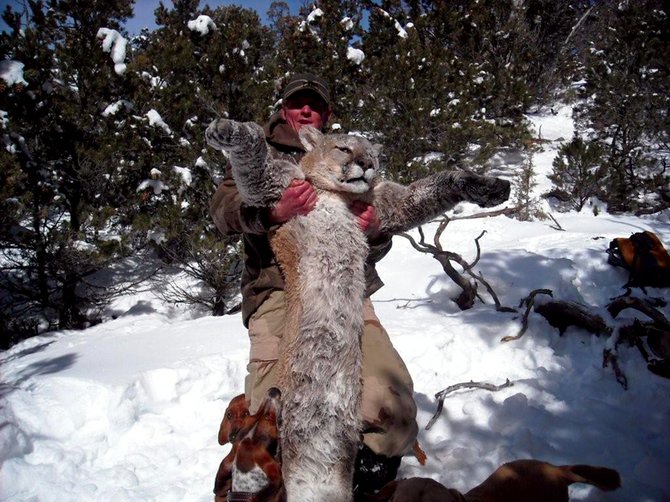 Rick Sanny with his Boone and Crockett cat.
Stories this photo appears in:

Local Rick Sanny bags cat, bear and elk, putting two in the record books
Local hunter Rick Sanny, who in 2006 moved to Steamboat Springs from Fremont, Neb.,"in pursuit of big game," had a heck of a hunting year. The property manager for Old West Management bagged a bear, mountain lion and elk last season, two of which garnered state honors. "Last year was amazing," says Sanny, also a ranch manager at Coal View Ghost Ranch. "Two of my three animals made it into the record book. Hard work, scouting and persistence paid off."
August 28, 2011 10:54 p.m.