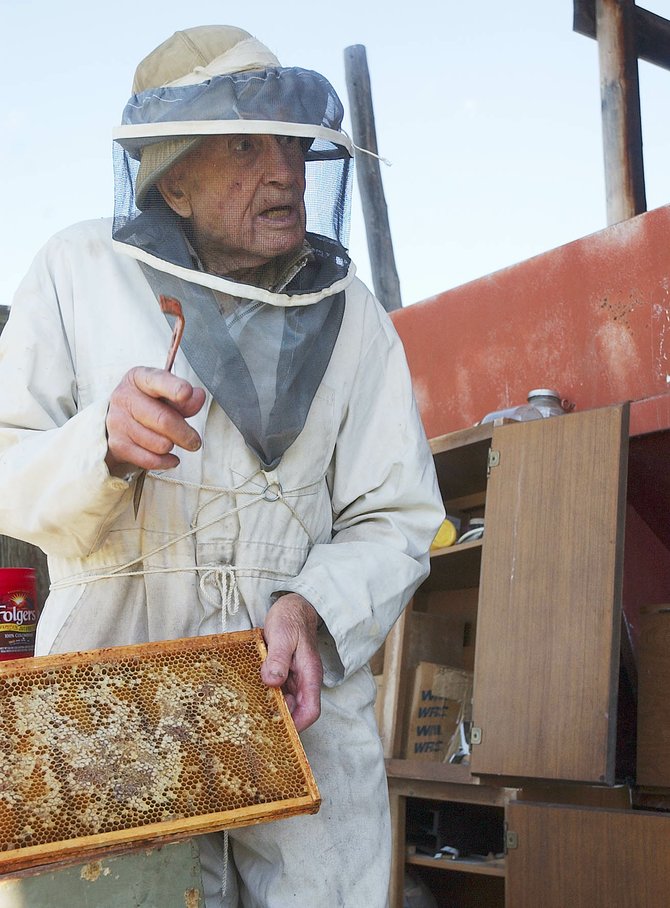 For North Routt County rancher John Fetcher, shown in 2008, keeping bees is more of a hobby, but the honey produced is great with breakfast.
Stories this photo appears in:
Local keepers combat disease, parasites and mysterious disappearances
In 2005, John Fetcher's five beehives produced 14 gallons of honey. In 2007, they produced zero.