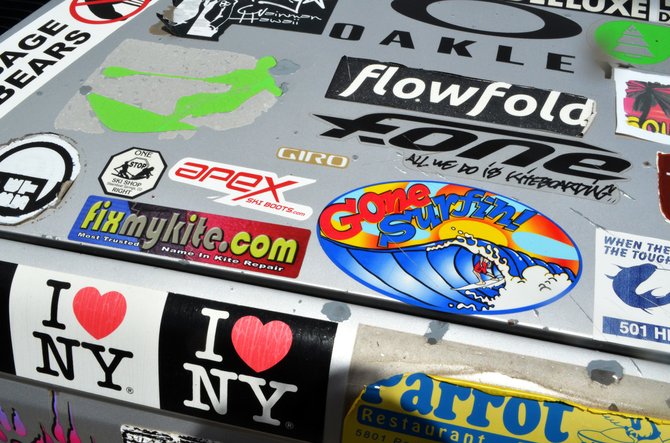 Tom Barr's collection of stickers began with a little league sticker he placed on the bumper of his Chevy Silverado in 2001. Running out of space for new stickers, he contemplating the sacrifice of some of the older stickers that are beginning to peel away from the body of the truck.
Stories this photo appears in:

Steamboat painting contractor Tom Barr is running out of room for new stickers on his 1994 Silverado truck.