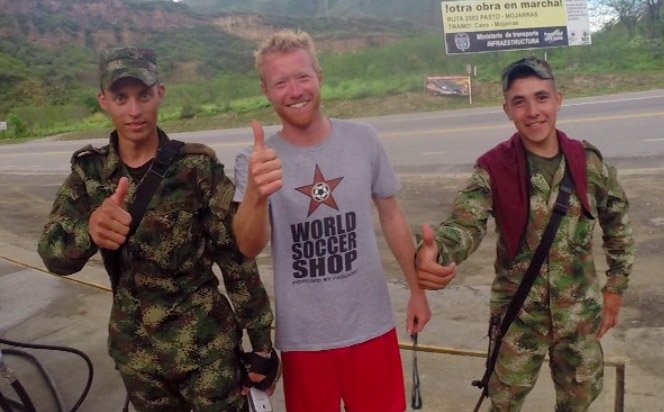 Steamboat's Roddy Beall and Jordan Edwards get the green light from Colombian soldiers as they travel through this rugged mountain country.
Stories this photo appears in:

I never knew a thumbs-up could mean so much. Usually, a thumbs-up is just a casual gesture between friends. But when the thumbs-up comes from a man with Kevlar vest and an M-16, it feels quite different.