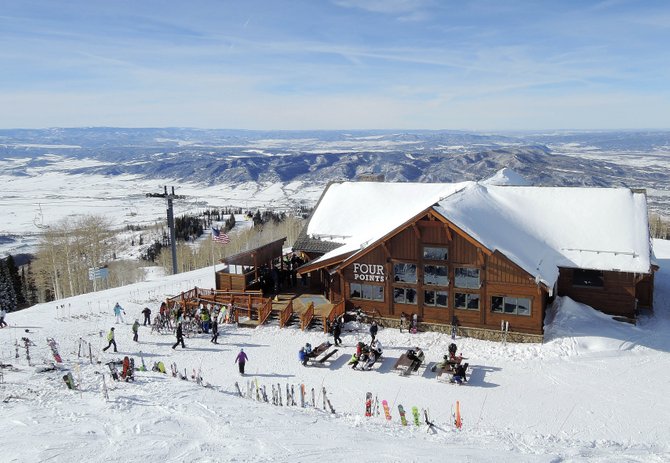 Ski Corp. won environmental praise for the construction of the new $5 million Four Points lodge, which was built using LEED principles.
Stories this photo appears in:

No decision yet to build, but Steamboat Ski and Resort Corp. gains county approval for major addition to two-year-old Four Points Lodge dining room.

More night skiing, lodge and more
Celebrating its 50th anniversary just last year, Steamboat Ski Area continues to better its on-mountain experience for guests, from new bike trails and base area enhancements to mountainside eateries and grooming.

Steamboat Ski and Resort Corp. was given the 2014 Golden Eagle Award for Environmental Excellence during the National Ski Areas Associations' national convention last week.