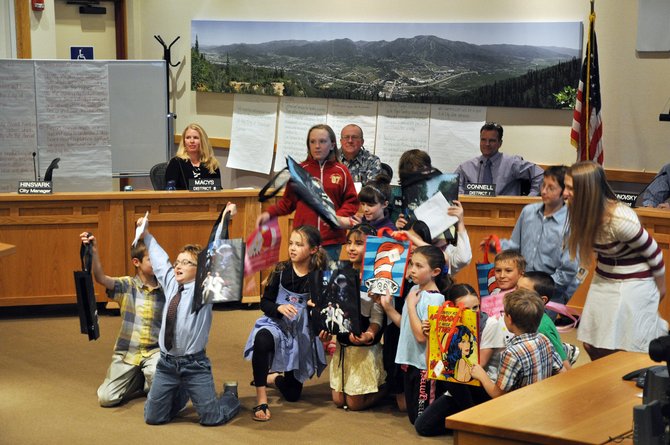 Strawberry Park Elementary School students show off their reusable bags Tuesday at the Steamboat Springs City Council meeting. The students asked the city council to address the use of plastic bags.
Stories this photo appears in:

Here in Steamboat, talk of possibly restricting the use of plastic bags either by a ban or with a fee was put on hold in 2011 as city officials waited to see how the restrictions were received in other cities.