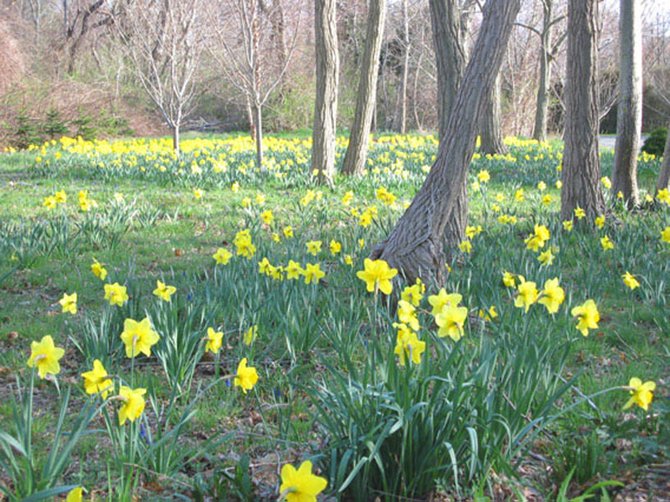 Several kinds of bulbs can be naturalized in a woodland, lawn, meadow or field to bring you cheerful early spring color. Some early flowering plants include crocus, daffodil, snowdrops and squill.
Stories this photo appears in:

The entrance to the house of my friends, Kathleen and Rocco, was left in its natural state. There are some gambol oak, serviceberry and chokecherry trees and native grasses, but what I especially love about their entrance in the springtime is a merry drift of daffodils that pops up through the grasses.