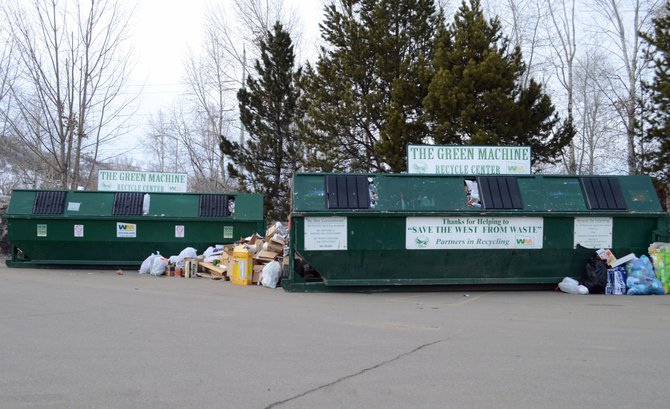 The convenient recycling drop-off that Steamboat residents have enjoyed in the Safeway grocery parking lot for years is poised to undergo a significant change May 10. That's when the service provider shifts from Waste Management to Twin Enviro Services and the hours of availability are pulled back to 9 a.m. to 3 p.m. Saturdays only.
Stories this photo appears in:

The new service comes without a fee "for the time being," but the service itself is only temporary — drop-off recycling will cease at the parking lot in October.