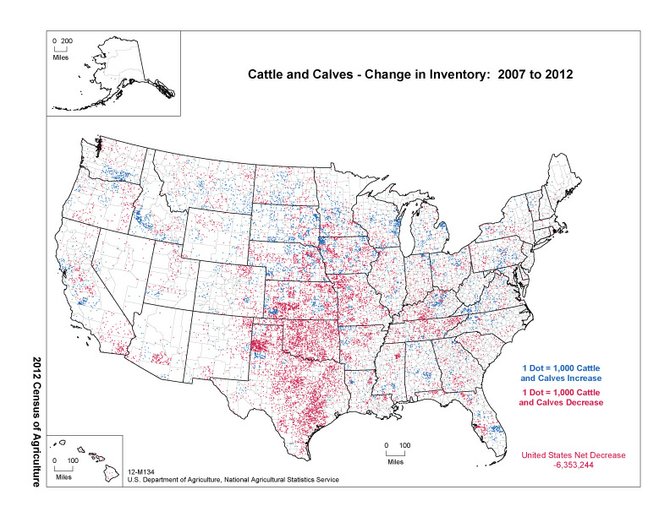 This map shows the change in cattle and calves inventory nationwide. Routt County saw an increase in cattle and calves inventory from 22,397 in 2007 to 37,231 in 2012, according to the Census of Agriculture.
Stories this photo appears in:

Routt County has more farms, more acreage in farms and greater total sales of agricultural products produced here in 2012 than 2007, according to the United States Department of Agriculture's Census of Agriculture.