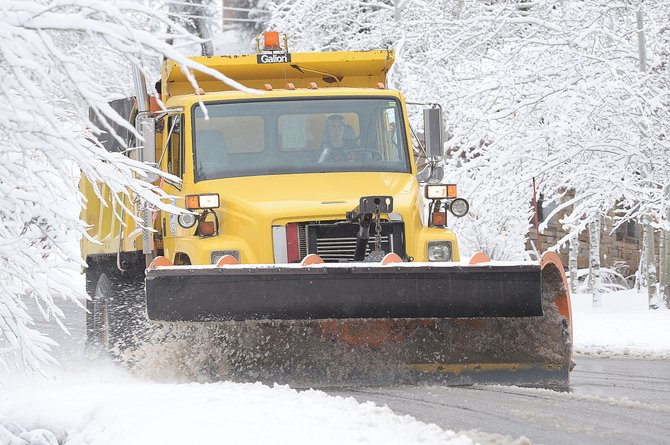 Residents were treated to several inches of fresh snow and the sound of city plow trucks clearing the street Monday morning in downtown Steamboat Springs.
Stories this photo appears in:

The median peak water stored at the end of the winter on Rabbit Ears is 26.1 inches compared to 35.3 inches there now. How that water finds its way to the valley and the main stem of the Yampa during spring runoff depends on weather patterns between now and mid-May.