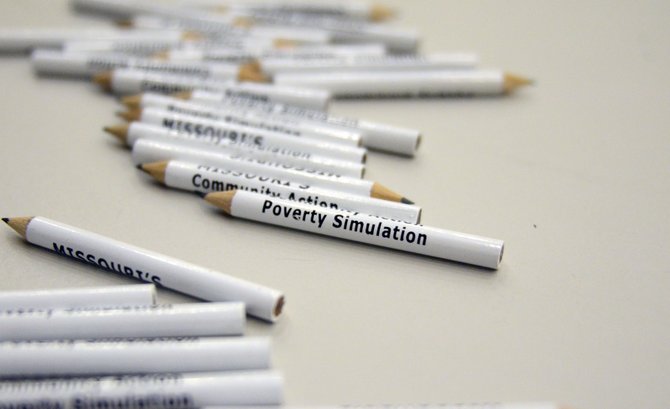 The Routt County Bridges Initiative received a community action poverty simulation kit last August. The kit — worth an estimated $3,000, Routt County Department of Human Services Director Vickie Clark said — contains myriad situations designed to place participants deep into the heart of poverty as part of a monthlong scenario.
Stories this photo appears in:

Some laughed when it began, playing off Routt County's first-ever poverty simulation as a game. Most were straight-faced when it was over, though, with a newfound understanding of just how difficult it can be to live at or below the poverty line, even if it was just a simulation. For an hour, the 10 or so "families" lived a life teetering on the edge of the national poverty threshold as part of the Routt County Bridges Initiative's poverty simulation — a component of the group's annual framework workshop class.