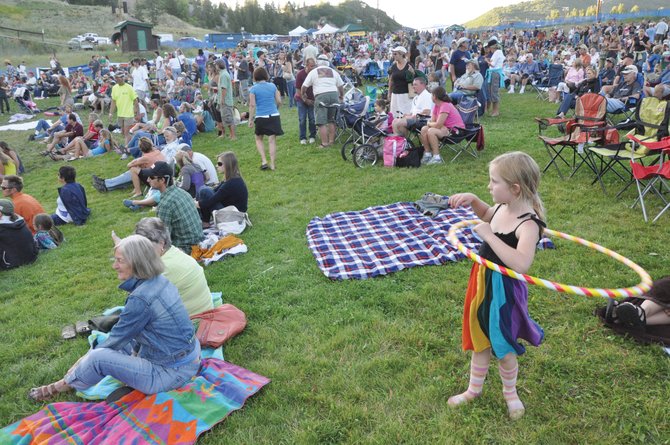 Arion Schweikert twirls a hula hoop in 2010 as she watched the Free Summer Concert Series event at Howelsen Hill.
Stories this photo appears in:

"We had a faux paux, and let's move on," Council President Walter Magill said after he apologized to his fellow council members for allowing the vote to transpire the way it did and cause angst.

Council members believe their financial commitment will remove some of the drama that has occurred in recent years when the hyper-popular concert series has not received as much city money as it would have liked.

A fundraiser for the Steamboat Springs Free Summer Concert Series is at 6 p.m. Friday at the Chief Theater.