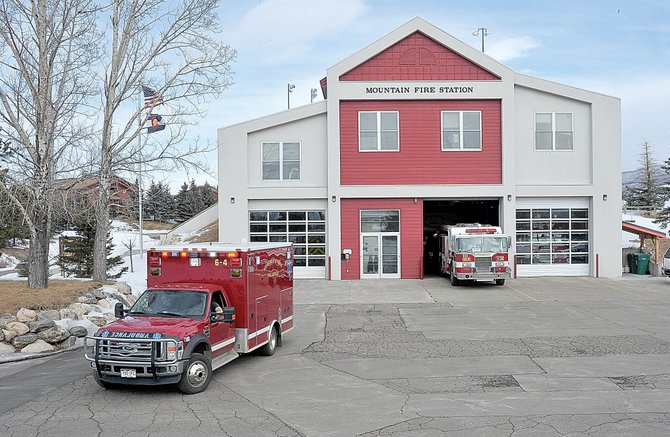 Emergency vehicles leave Steamboat Springs' mountain fire station. The city council on April 15 will hear a strategic plan for this city's fire and ambulance services.
Stories this photo appears in:

The strategic plan addresses staffing and equipment needs through 2020 and discusses possible goals that include establishing a new fire station west of town, increasing staffing to meet a higher demand of emergency calls and moving administrators and other services to a central fire station downtown.

From a list of possible police station building sites to the future of this city's fire and ambulance services, here's a closer look at some of the things the council will tackle in April and May.