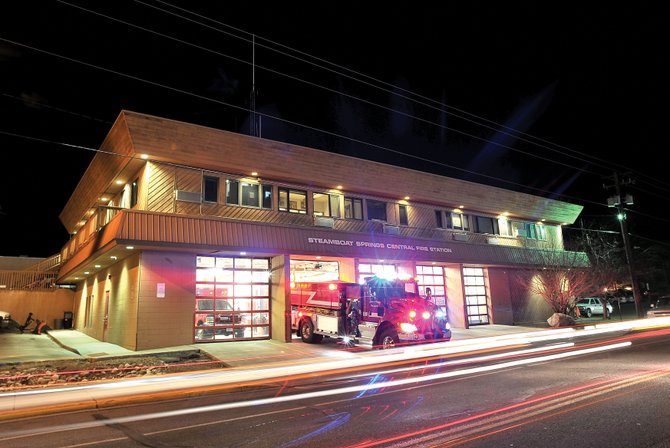 A fire engine leaves Steamboat Springs' downtown public safety building. Possible building sites for a new police station is one of the items the city council could tackle in the coming weeks.
Stories this photo appears in:

The city of Steamboat Springs is going on a spring spending spree to improve its streets and build a new, more spacious home for its law enforcement officers.

From a list of possible police station building sites to the future of this city's fire and ambulance services, here's a closer look at some of the things the council will tackle in April and May.