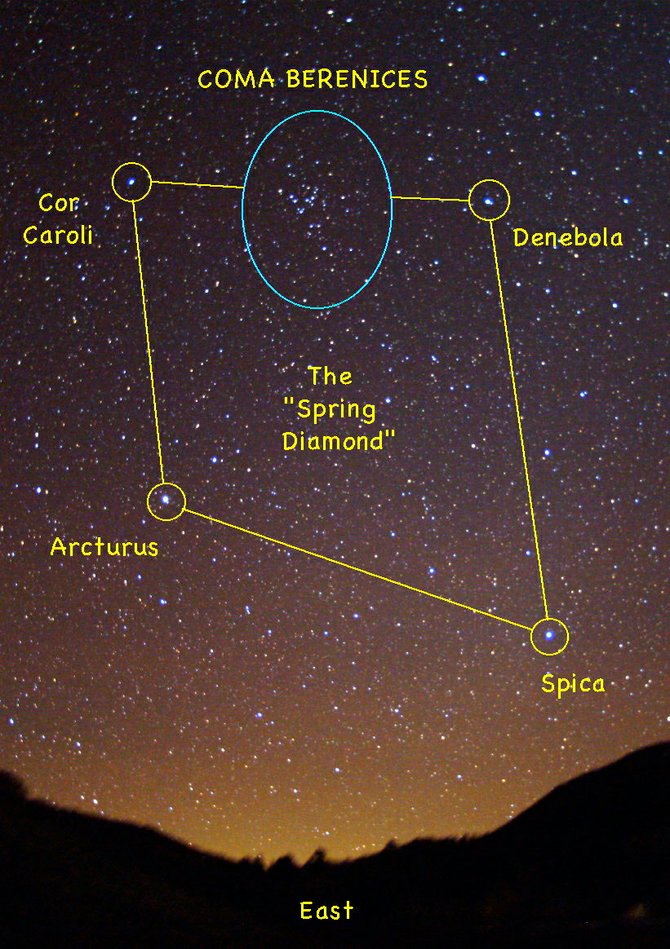 The hairy constellation of Coma Berenices can be found high in the eastern sky at about 9 p.m. this week. Look for a sprinkling of faint stars along the leading edge of the Spring Diamond asterism, marked by the bright stars Arcturus, Cor Caroli, Denebola and Spica.
Stories this photo appears in:
You can see it high in the eastern sky on spring evenings as a splash of several dozen faint stars, not far from the familiar outline of the Big Dipper. This is our constellation called Coma Berenices, or Queen Berenice's Hair, and it is one of only a handful of constellations associated with a real person rather than a mythological one.