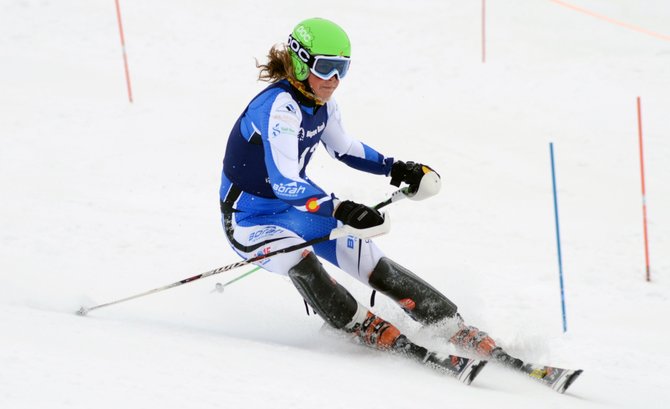 River Radamus, of the United States Training Academy, has deep Steamboat roots and returned to Howelsen on Saturday for the SmartWool Championships slalom race. Radamus slid in his first run, finishing 25th despite having one of the best second-run times of the day.
Stories this photo appears in:
Saturday marked day two of the three-day SmartWool Championships, this time a boys and girls slalom race at Howelsen in unforgiving wet and snowy conditions.