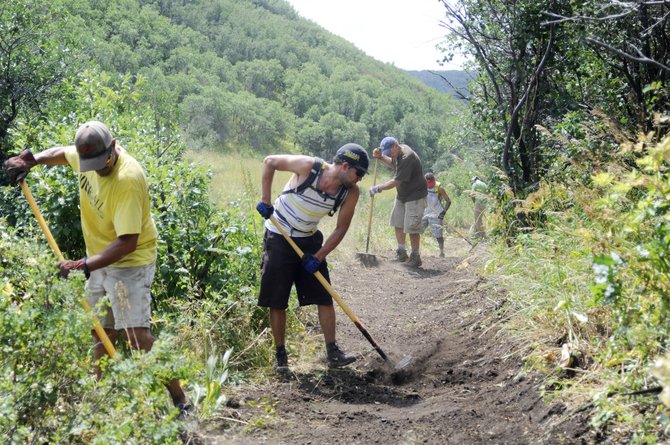 Volunteers work to widen the Ridge Trail in 2013 to make it accessible to hand cyclists who want to ride the connecting Rotary Trail. Routt County Riders has made a deposit on the Single Track 240, a one-of-a-kind trail dozer that Routt County Riders' leaders strongly believe will change mountain biking in the region.
Stories this photo appears in:

Routt County Riders put down a deposit on a piece of singletrack trail-building equipment it has had its eyes on for months.