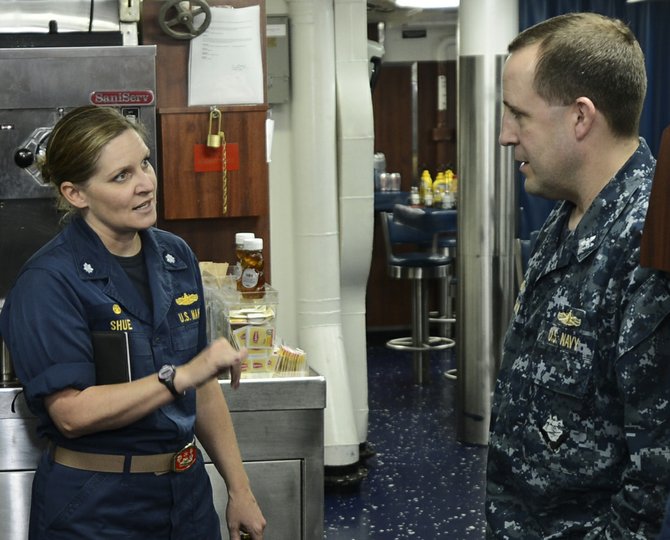 Navy Cmdr. Nicole Shue, commanding officer of the guided-missile destroyer USS Higgins, speaks with Capt. Thomas Workman, commodore of Destroyer Squadron 23, aboard ship in the Arabian Gulf in June 2013. Higgins was deployed to the U.S. 5th Fleet area of responsibility promoting maritime security operations, theater security cooperation efforts and support missions for Operation Enduring Freedom.
Stories this photo appears in:
The weapons systems aboard the USS Higgins include MK46 torpedoes, both Tomahawk and Harpoon missiles and a pair of Phalanx CIWS (close in weapons systems) 20m rapid fire guns, among others, according to the Navy.