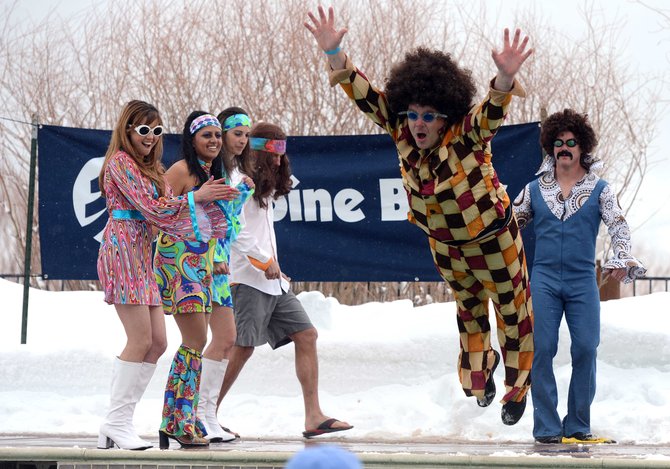 Robert Flake, from team De-Groovy, leads the way into the pool during the 10th annual Penguin Plunge. This year's fundraiser will take place at noon March 22 at Lake Catamount.
Stories this photo appears in:

Organizers of this year's Penguin Plunge are hoping to raise $75,000 toward establishing a breast health center at Yampa Valley Medical Center.