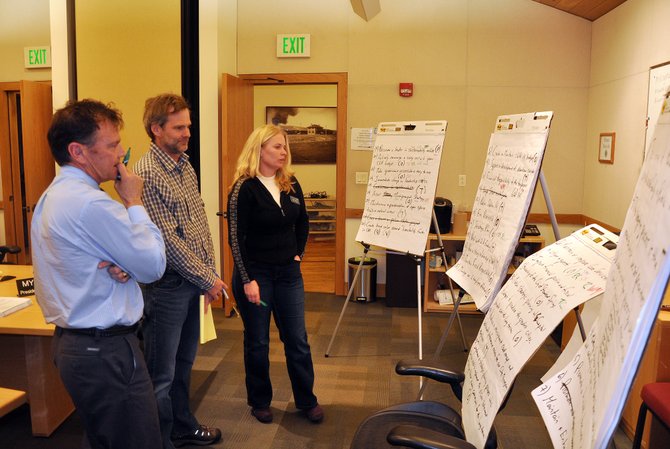 Steamboat Springs City Council members, from left, Tony Connell, Scott Myller and Sonja Macys weigh which objectives they want to endorse. The council talked about goals and objectives for the coming years at a retreat in Centennial Hall earlier this month.
Stories this photo appears in:

From a list of possible police station building sites to the future of this city's fire and ambulance services, here's a closer look at some of the things the council will tackle in April and May.

The Steamboat Springs City Council on Tuesday night threw out more than 30 potential goals and objectives it could tackle during the next 18 months that ranged from building a new police station to redeveloping the downtown corridor.