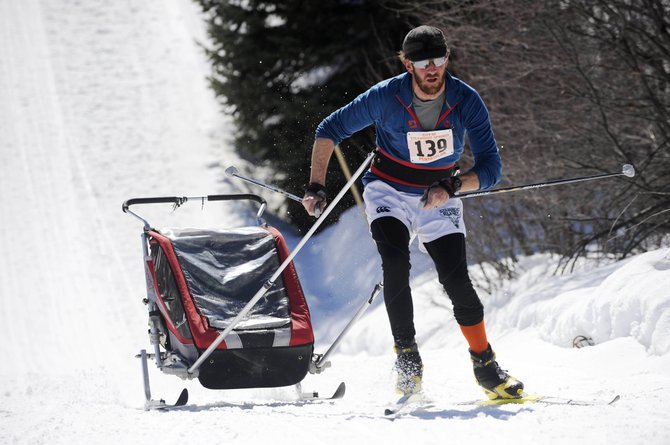 Robbie Shine pulls 17-month-old Emery during the 23rd annual Steamboat Pentathlon on Saturday at Howelsen Hill.

Stories this photo appears in:

Aside from pure athleticism, aerodynamic handlebars on the bike and finely tuned skate skis are the little details that give racers an edge in the Steamboat Pentathlon. For three competitors, it was not about efficiency or getting the best time. If it was, they would not have brought their young children and pulled and pushed them around in a carriage.