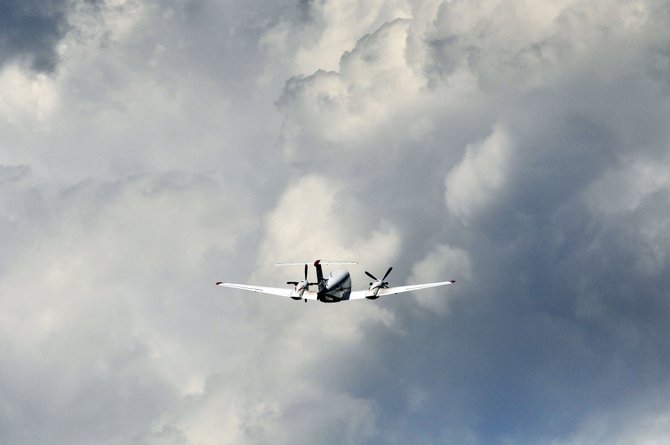 A Beechcraft King Air flies into booming clouds during the 2013 Wild West Air Fest in Steamboat Springs. Five new executive hangars being built this summer at Steamboat Springs Airport will accommodate larger aircraft such as the King Air.
Stories this photo appears in:

The city of Steamboat Springs and Colorado Group Realty broker Randall Hannaway announced this week the five new executive hangars proposed for the airport all have been reserved, and initial construction could start as early as this spring.