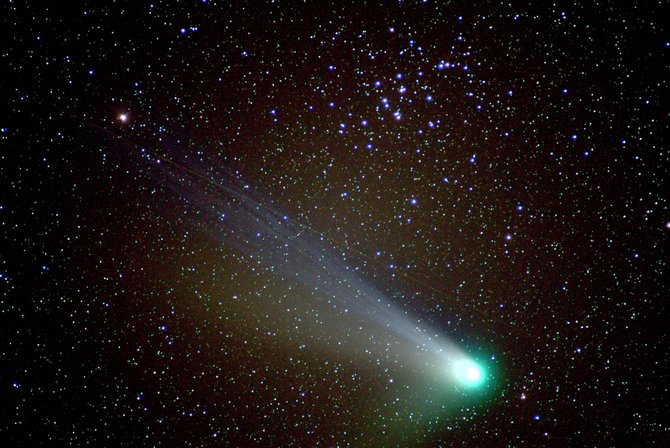 Ten years ago this spring, Comet NEAT (bottom) sailed through the constellation of Cancer and its Praesepe, or Beehive Star Cluster (top). The comet was only a few light minutes from Earth at the time, while the star cluster lies 600 light years in the distance. Spot Cancer and the Praesepe this month, high in the eastern sky after sunset.
Stories this photo appears in:

Of the 12 constellations of the zodiac, which mark the sun's annual path through our sky, Cancer the Crab is the faintest and most challenging to locate. By the first week of March, the Crab has climbed high up in our eastern sky, tucked in between the more prominent constellations of Gemini the Twins to the west and Leo the Lion to the east.