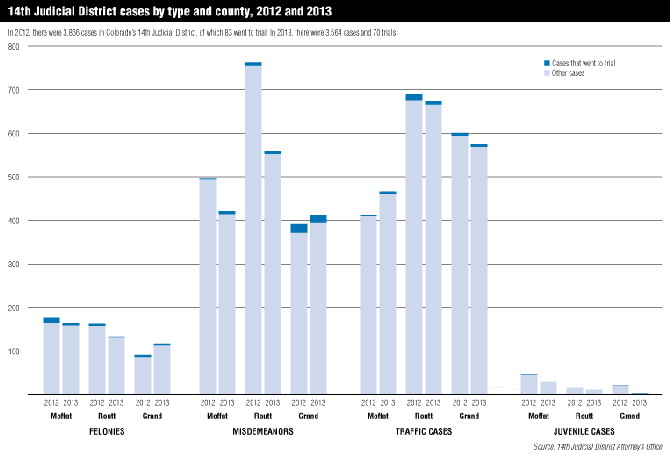 14th Judicial District cases by type and county, 2012 and 2013
Stories this photo appears in:

Nine months into his first elected term as district attorney, Brett Barkey put defense attorneys on notice that felony plea deals would no longer be bargains. Local defense attorneys took Barkey's comments to mean one thing. With non-negotiable plea offers that mandated years in prison, more cases were going to trial. But how many trials had the DA's office actually won?