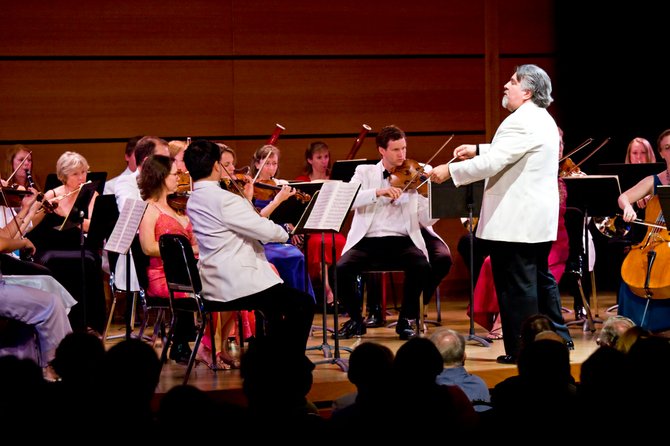 The Strings Festival Orchestra will perform pieces from Mozart and Tchaikovsky for the first half of Saturday night's performance, while the second half features conductor Andrés Cárdenes on solo violin.
Stories this photo appears in:

For singers, wind players and brass players, the altitude significantly affects breath control, which is a crucial part of proper singing and playing technique. Whether through a musician or an instrument, our high altitude and low humidity can ravage the most perfectly prepared performance.