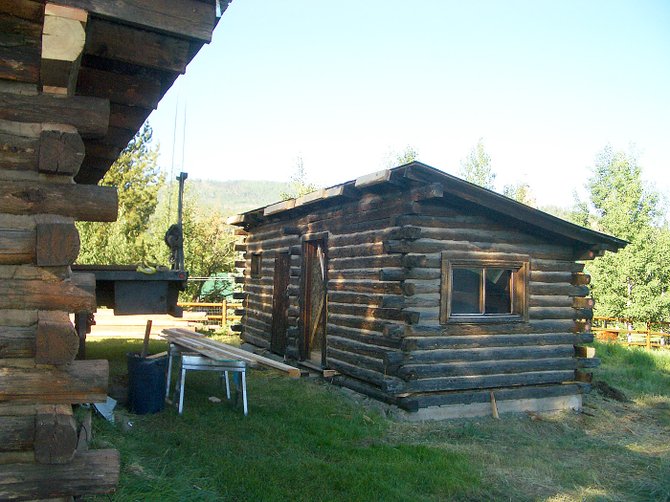 The historic writing cabin of Steamboat author John Rolfe Burroughs, known as the Dog House, was removed from its original site on Maple Street in summer 2010.
Stories this photo appears in:
Thanks to an $8,000 grant from Routt County's Museum and Heritage Fund Advisory Board, as well as private donations, about $16,000 worth of work is planned for the east courtyard.
October 14, 2015 4:40 p.m.
John Rolfe Burroughs was always in the Dog House writing his Western history books
John Rolfe Burroughs' historic writing cabin, the Dog House, has finally found a new home at the Hayden Heritage Center.

It was Bob Schneider and his wife, Jean, who rode in on a white horse in the summer of 2010 to save John Rolfe Burroughs' writing cabin, known as the Dog House.