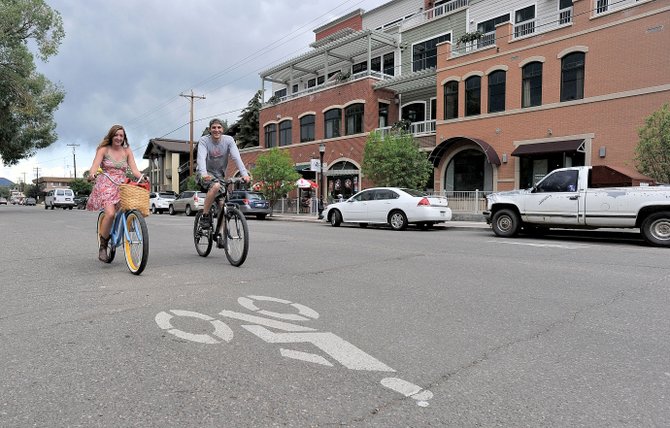 Taze Henderson and Missy Krause ride their bikes along Yampa Street in downtown Steamboat Springs in 2011. The Steamboat Springs City Council on Tuesday night approved $50,000 for safety and parking improvements on Yampa.
Stories this photo appears in:

The vote came after the council narrowly rejected a proposal to take away 30 to 40 parking spaces from Yampa Street to make the road more pedestrian friendly.