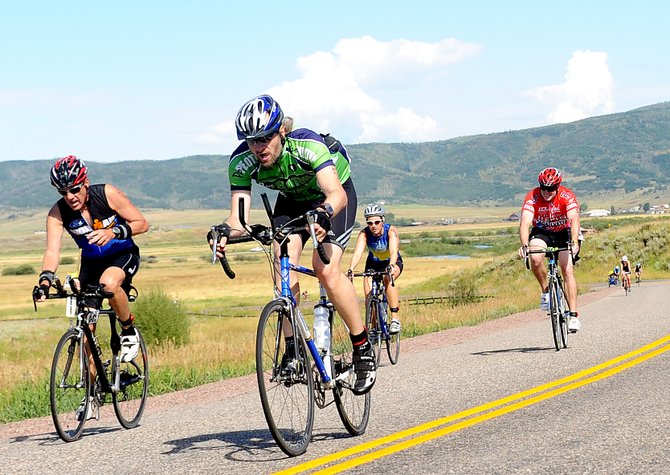 Riders in the Steamboat Triathlon make their way to the finish line in 2011. The Steamboat Triathlon was once the only local event, but it's back this year with four other local triathlons.
Stories this photo appears in:

Steamboat Springs had one triathlon as recently as 2010. This year, five triathlons are scheduled for the area. It may be a tight squeeze if all are going to fit into the area long term.