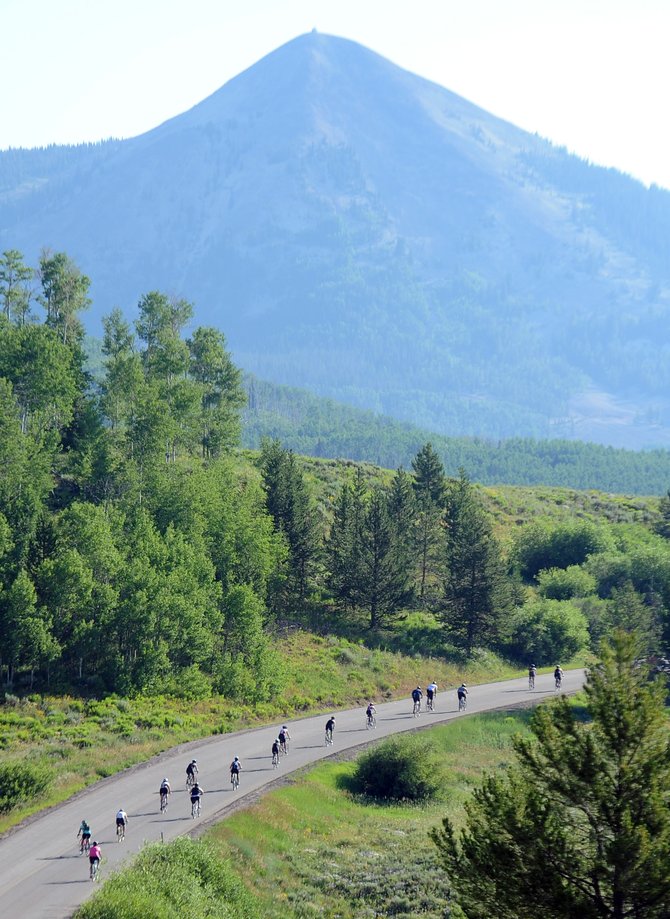 Steamboat Springs will play host to five triathlons this summer, starting with Saturday's Give it a Tri event at Old Town Hot Springs. The Steamboat Triathlon at Lake Catamount is in its 10th year, and the Steamboat Lake Sprint Triathlon, above, is back this summer for its fourth. The beginner-targeted Give it a Tri event is returning for its second year while two new events are scheduled for this summer.
Stories this photo appears in:

Steamboat Springs had one triathlon as recently as 2010. This year, five triathlons are scheduled for the area. It may be a tight squeeze if all are going to fit into the area long term.