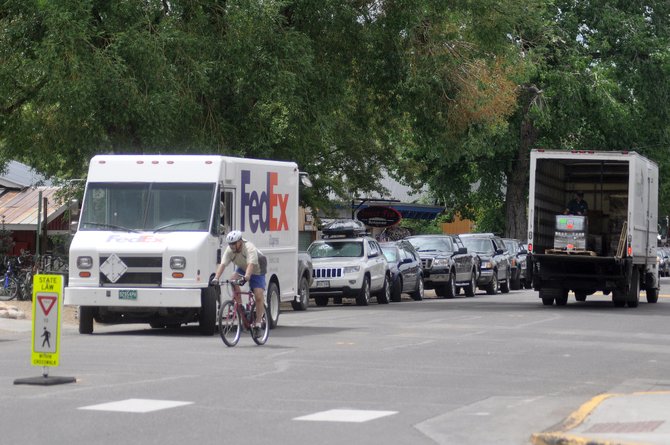 A cyclist rides around two parked delivery trucks and parked cars Monday afternoon on Yampa Street. Several business owners on the street are opposed to removing parking spaces in the area to make it more pedestrian friendly.
Stories this photo appears in:

The Steamboat City Council on Tuesday night will vote on a proposal from member Kenny Reisman to remove 30 to 40 parking spots on the riverside portion of Yampa where it runs from Sixth to Ninth streets.