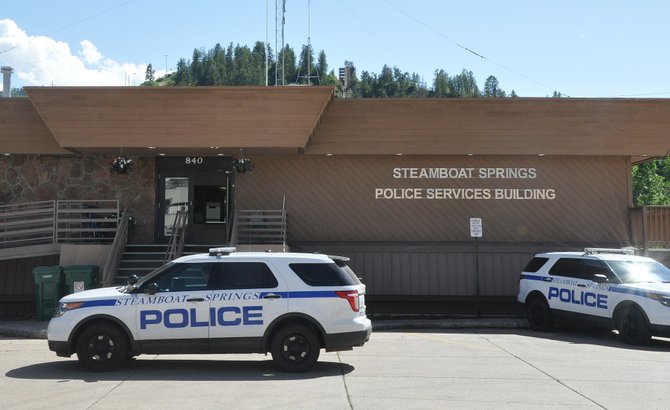 A Steamboat Springs Police vehicle leaves the current police station in June.
Stories this photo appears in:
The Steamboat Springs City Council on Tuesday night endorsed the creation of a seven-member citizens committee that will help plan for the new station that will replace the cramped police headquarters on Yampa Street.
As the city of Steamboat Springs continues to look for a place to build a new police station, the Routt County Board of Commissioners is wondering if a piece of land right next to the Routt County Jail is the best spot.
After failing to get any consensus on the best place to build the station Jan. 7, the council last week voted unanimously to soon discuss the possible formation of a citizens committee to help plan for the new public safety facility.
Based on recent comments from council members, a public vote on the station appears to be unlikely, but there are several members who are open to the idea of forming a citizens committee to recommend building sites.
The council's discomfort came after the realization that council member Tony Connell's brother-in-law was paid by the city to investigate a building site on U.S. Highway 40 just south of the Hampton Inn that Connell himself has a financial investment in.
City staff and architects on Tuesday night will brief the Steamboat City Council on the sites and ask that they eliminate the ones they aren't comfortable with.