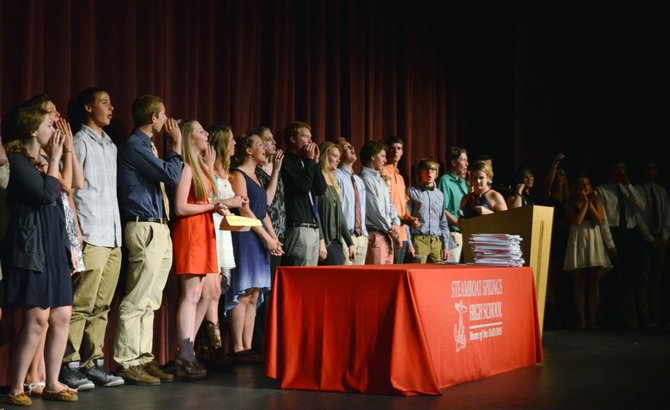 Steamboat Springs High School seniors shout out their class of 2014 chant at last Wednesday's scholarship night, where more than $817,000 in merit and local scholarships were awarded to the students' first year of college.
Stories this photo appears in:

Steamboat Springs High School's class of 2014 earned $200,000 more in scholarships this spring. Around 90 percent of Steamboat graduates plan to attend college.