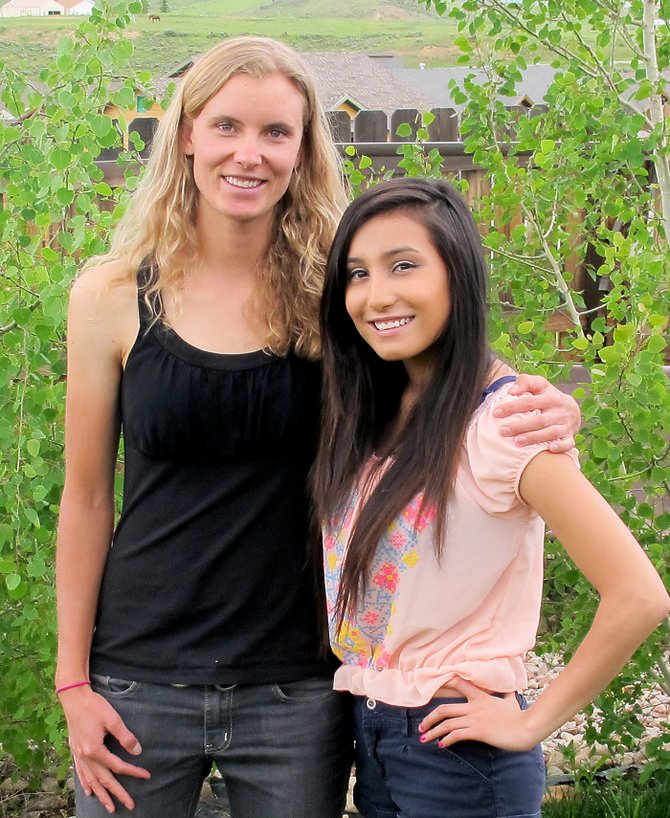 Sarah MacCarthy, left, and Sofia Rodriguez reunited in Hayden last week to recall the formation of the lasting friendship they formed nine years ago through Partners in Routt County. Rodriguez, a student at Hayden High School, will leave for Costa Rica with a student science study group June 16.
Stories this photo appears in:

Sofia Rodriguez could not have imagined that in 2014, as a high school junior, it would become her life's ambition to be a physicist. Nor could Sarah MacCarthy, a graduate of the University of Utah, have foretold that her career focus would center on her fluency in Spanish.