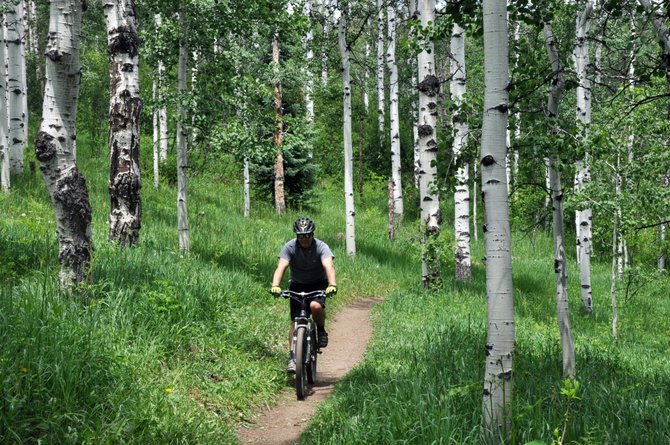 A cyclist zips down a trail near Spring Creek. The U.S. Forest Service next week is hosting a meeting to discuss the future of its multi-use trails in the area.
Stories this photo appears in:

There are lots of dreams and visions floating around about the future of trails in the Routt National Forest surrounding Steamboat Springs. The challenge? There likely isn't enough money or manpower to build and maintain all of the proposed mileage.