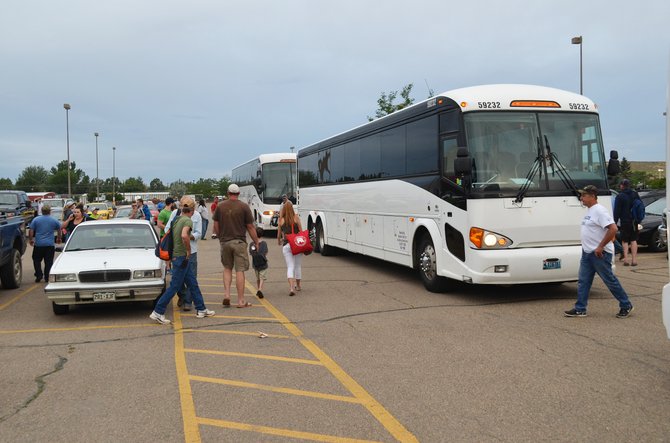 Dozens of people loaded five buses in the K-Mart parking lot in Craig on Tuesday morning. The buses are headed to Denver for a coal rally that will take place near the state Capitol. The Environmental Protection Agency is holding carbon emission hearings at its Denver offices Tuesday and Wednesday.
Stories this photo appears in:

Five buses departed Craig early Tuesday morning, shuttling dozens of people to Denver who will rally on behalf of the coal industry near the state Capitol. The bus also stopped to pick up passengers in Steamboat.